Unify content across your business.
Bring all your content into a single, cloud-based repository to improve collaboration and produce higher quality content that always meets brand and legal requirements.
Kontent helps you:
Govern access to content types
Collaborate with stakeholders
Improve brand consistency
Reuse content across the organization
Distribute content to any channel
Our customers love Kontent
Govern access to content types.
Granular access controls dictate which activities users can perform on each content type according to their role in the organization. This ensures employees across the business can collaborate when needed, while sensitive content remains restricted to those involved in its creation.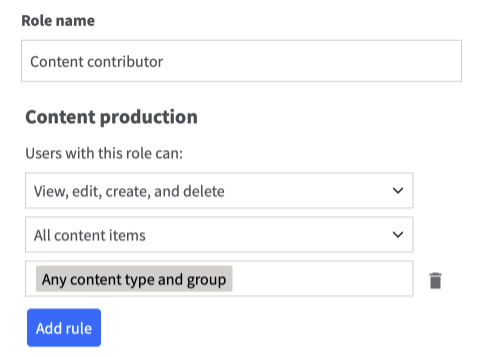 Collaborate with stakeholders.
Incorporate feedback from teammates and stakeholders throughout the content production process to ensure messaging is right on track. Subject matter experts, leadership, legal, and creative teams all offer valuable insights that can be captured through in-context commenting and suggestions on your way to publishing higher quality content.
Review and comment
Suggest changes
Since choosing Kentico, we've seen significant ROI and cost-savings across the business."
Improve brand consistency.
Being able to create your messaging in a single location and then distribute to all channels ensures your story remains consistent regardless of where it's viewed. Workflows allow review cycles to validate quality, compliance, and accuracy before anything is published.
Define your own workflow
Know the status at any time
Reuse existing content
Reuse content across the organization.
The modular nature of content models allows you to create your content once and then reuse it across any other websites, campaigns, or digital channels. This ensures your message is consistent across digital touchpoints, while also saving loads of time by eliminating the need to recreate the same content in multiple locations.
Content analytics tell you which items are performing the best—providing you the insights to know which items to reuse, which should be leveraged to create additional assets, and which may need to be retired.